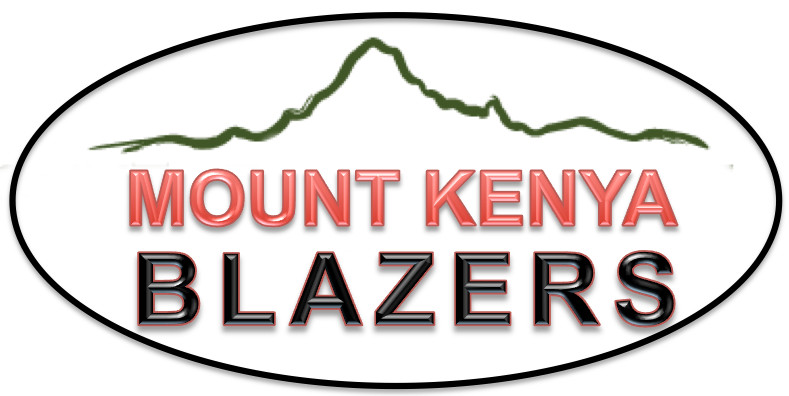 The 50 seater bus ferrying the Mount Kenya blazers and their Swara guests left the Nanyuki Simba Lodge at 8.00am towards the starting point of the 21 Km super half.
At 8.40am, the timers signaled the start from an altitude of 2079 M above sea level. The finishing point Old Moses is 3381 M above sea level creating an elevation gain of 1.302 M
From the starting point Mt. Kenya was clearly visible in all it's grandeur, and one could guess where the elevation of 1,302 M would be. Below is the elevated route to Old Moses as captured by Swara alias Masika.