Today was incredible for me, accomplishing my first ever marathon! I'm beside myself with excitement at having entered the famous (or infamous) Club42!!
I'm particularly delighted because I trained for 4:30 and I finished just inside that time – 4:29:27 by my Garmin.
I have special appreciation for the support volunteers and the CRE for organising such fantastic support. I know, for a fact, I would not have made it without your encouragement and ensuring I had fruit and Fanta at intervals.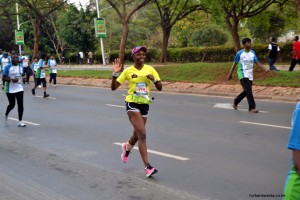 First, I have to 'fess up and say that, before this year, I had never run the Nairobi Half Marathon. I have run other half marathons, but whenever the Nairobi Marathon came around, I either ran the 10k or gave it a miss altogether. This intro is not quite so random – it becomes relevant later on.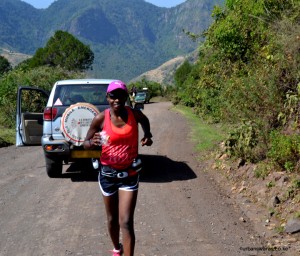 I have long shied away from participating in the flagship endurance runs (Magadi and Fluorspar) because I simply didn't believe I had the mettle for it yet – and I was probably right. In 2014, I went along to Magadi, but only to drive route support on the day.