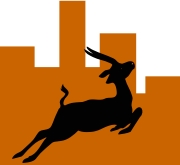 Date: September 17, 2011
So the Swara's who didn't face the hills of Ndakaine, 4 of us, gathered at Ocean pub for a morning run. Lena, Ginette, Rau and I.
As one of the more experienced runners (read, Marathoner!ha ha! ) for the small group I stepped boldy forward and suggested a route which we all agreed on.
The beauty about the Karen, Miotoni, Windy Ridge route is that you can make it as long or as short as you want, which we thought would be good for our group that morning.
Oh I have to mention that the Swara who rounded us all up and got us to commit to the ocean pub run, Amai, unfortunately could not make it. Ameet was also expected but when Lena rang him at 7.30 saying "we are waiting for you" he must have wondered! He was asleep… in Uganda!
So off we go. Now let me tell you, don't ever underestimate taking responsibility for a run and being sweeper etc. Antelope, Ajaa (and others) .. my hat off to you. So when we get round Nandi road back to Karen roundabout, Rao goes back for Ginette to explain how she can go in to windy ridge and then take the Link road to loop back to Karen and back to Ocean pub. I said I'd slow up and sweep back so that Rao and I could take the path through the wood and come out further up daghoreti road. At Karen roundabout I can see Lena in her bright pink Urban Swara T-shirt, fine I think, I'll run to the end of Windy Ridge and then run back , meet up with Rau and then we can go through the path.
So I do my "sweep" and run back, and back and back, looking out for my fellow runners. All the way back to the beginning of Windy Ridge and still, there is no one in sight.
Oh Dear, my first opportunity to sweep and I failed miserably, I lost the entire flock! All 3 of them!!
So if I ever offer to help out, say in Kedong, please take your GPS phones with you, because Fran will definitely loose you!
Gladly we all made it back to ocean pub safely and within 15-20mins of each other.
Have a great week all.