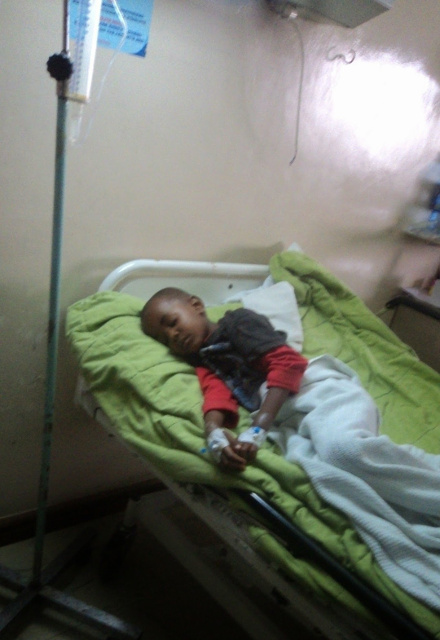 I would like to give an update about Terry Mutuku whom we ran and raised money for his surgery on 17th June 2014 at Kenyatta National Hospital (Private Wing Ward 9A). For some of you who don't know the story, Terry was admitted for a closure of colostomy. He had been born with an absence of anal opening and he had been attending KNH for the last 6 years with this condition awaiting surgery. Since the operation was done 5 months ago he has been attending clinic and the Surgeon has been monitoring his progress and has given him a clean bill of health. He can now enjoy quality life.
It has taken a while to give an update but I had been waiting for a medical report from the Surgeon Dr. Osawa who carried the operation.   I therefore would like to thank all the groups, Runners, Non Runners, Health Clubs, Running Clubs, Individuals, Corporates, Politicians and all the people who did the logistics to ensure the run was successful. Thank you for your generous contributions. It is not possible to mention all of you but I acknowledge you and I will always treasure you as you continue supporting and changing people's lives through Running. It's a joy to see Terry who had never joined other children to play or go to school can now enjoy a quality life through your contributions. (see att: photos)
Recently Nation Media learned about this gesture of how people can change lives through running and they travelled to Kangundo to the home of Terry and they are doing a documentary for this noble cause. I therefore encourage all of us to go and reach out to some of the less fortunate members of our society by doing something during this festive season.
Our Treasurer Jael, will write and give us an account of how much money was collected and how it was utilized. The remaining money will be utilized in Kibera and Waithaka for children with Cerebral Palsy whom Urban Swaras Club has been supporting since 2012.